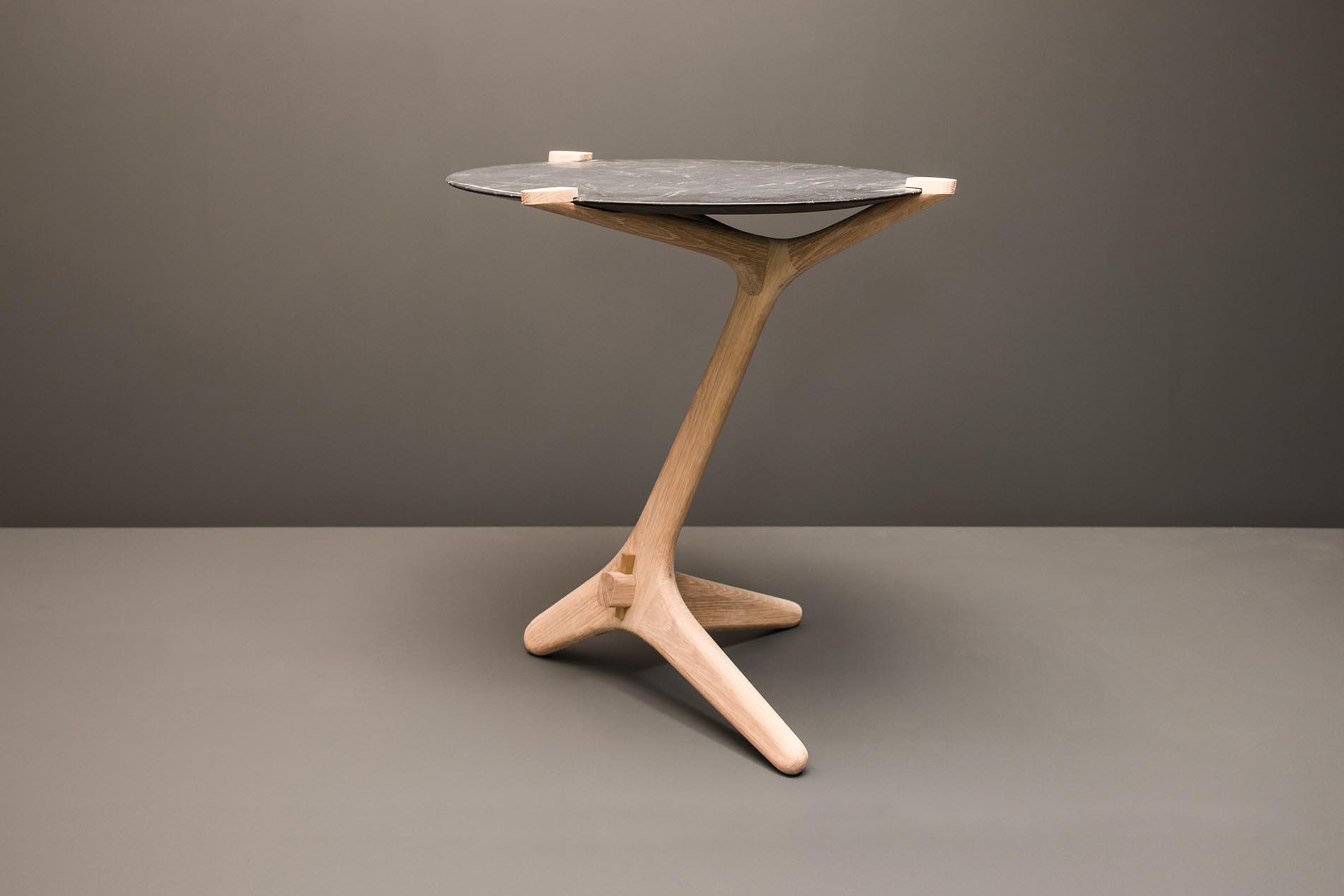 Pegged Side Table | Edition of 20 | 2016 |
White oak, Nero marquina marble, Brass, 600mm x 600mm x 500mm.
Referencing tree forms, the Pegged Table demonstrates a delicate balancing of asymmetry. The piece is hand-made in European oak. The third leg and third arm join the main section via two traditional keyed mortice and tenon joints. The two keys, or pegs, are made of brass.
The machined marble top has a visually light, tapered edge and also material removed from the underneath to reduce weight. The stone is lifted up into the canopy, being fixed and presented like a gem in a ring setting.